AAMCO Tucson, AZ (Ina Rd), is proud to be one of hundreds of AAMCO centers across North America that have serviced millions of vehicles for more than 50 years and earning AAMCO a reputation as experts in transmission repair as well as Total Car Care providers.
We are committed to quality work and customer service
Knowledge You Can Count On:
Our state-of-the-art diagnostic equipment allows us to distinguish between minor and major repairs, saving you on unnecessary repair costs.
Our technicians are trained in the latest diagnostic equipment and software.
AAMCO has its own codebooks for diagnosing--something you won't find among our competitors.
The Right Diagnosis Can Save You Thousands of Dollars. The AAMCO Multi-Point Check is a systematic and comprehensive external evaluation of the overall performance and condition of your vehicle.
Pima County's AAMCO Tucson, AZ (Ina Rd) | AAMCO Transmission & Total Car Care
Superior Service
At AAMCO Transmission, we strive to provide you with a different type of auto care. We strive to provide you with the auto care you deserve. Over the years, the auto repair industry has received a poor reputation, and understandably so. Many clients work with technicians that simply don't know what they're doing. They'll throw parts at a repair hoping to find a solution, only for that "solution" to cause more problems. We've recognized this pattern, and we're looking to break it.
To do so, we've focused on the development of our team, and that starts with our technicians. All of our technicians have years of experience in the industry and possess extensive knowledge of almost every single vehicle produced. But as the industry continues to grow, our technicians recognize that they must grow with it. Each of them goes through our continuous training program to ensure they're always up-to-date on the latest trends and technology being released. When you work with them, you have access to the highest qualified technicians in the industry.
Quality Care
We want to provide you with the complete auto care experience. Yes, do we provide superior auto services, but for us to truly reach meet our mantra of "doing it all," we must make sure that our clients are taken care of at a personal level. Although our transparent and personable culture is prevalent throughout our facility, you'll first experience it with our service managers. Using their in-depth knowledge of our business and services, they'll create a customized service plan that fits your needs and saves you money by incorporating factors such as your vehicle's condition, driving history, and your concerns. During your service, they'll help accommodate your needs, whether you need refreshments or you need a loaner car to get to a destination. Once the service is complete, they'll provide a breakdown of everything performed on your vehicle and answer any questions you may have!
Schedule Your Visit Today!
For your vehicle to achieve the best results, it needs a high-level team of automotive professionals supporting it. When you visit AAMCO Transmission in Tucson, AZ, know that you and your vehicle will have those professionals available to you. With a state-of-the-art facility, the latest repair & maintenance tools, and a phenomenal 12 Month / 12,000 Mile or 24 Month / 24,000 Mile nationwide warranty, our shop provides dealership quality auto care at half the cost. If you're ready for the auto care you deserve, give us a call at our Ina Road or Golf Links Road locations and schedule a service with us today. Both of our facilities can be found in Pima County, at 3674 West Ina Road and 7120 East Golf Links Road! At AAMCO Transmission, we can do it all.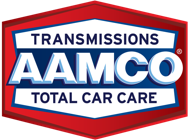 We specialize in transmission repair and total car care

AAMCO Tucson, AZ (Ina Rd)
OUR ADDRESS
3674 W Ina Rd, Tucson, AZ 85741
View Map
hours
Monday - Friday | 08:00 AM - 05:00 PM

Saturday | By Appointment

* Saturday Hours By Appointment Only
SCHEDULE APPOINTMENT