Pima County's Tune-Up Specialists (West Ina Road)

| AAMCO Transmission & Total Car Care
Tucson's Tune-Up Service Specialists
Part of successful vehicle ownership is following a routine tune-up schedule. This allows technicians to properly monitor the condition of your vehicle and alert you when it needs service. Tune-ups help your vehicle function at its best. To protect your vehicle for years to come, make sure you visit AAMCO Transmission, the tune-up service specialist in Tucson, AZ! Our team of automotive professionals uses the latest tools, parts, and service techniques to provide any maintenance service your vehicle will need, whether it's an oil change or a battery inspection. We help you get the best version of your vehicle!
Customized For You
At AAMCO Tucson, AZ (Ina Rd) Transmission, our services are geared towards our client's needs. We want to make sure we're meeting your expectations, so we create a personalized auto experience. It all begins with our service managers, who have a detailed understanding of our business and the services we offer. Using factors such as your vehicle's age and driving history, they'll provide you with a list of tune-up services that will have your vehicle performing at its best.
Once the services are approved by you, our technicians begin their work. They utilize the latest resources and service techniques to provide every maintenance service your vehicle will need, whether it's a wheel alignment or a brake pad replacement. If you have other things to do during your service, we have a shuttle service available to make transportation a little easier. Our technicians will also give you status updates on your vehicle, via your preferred form of communication, so you'll always know what's going on. Once the service is completed, our service managers will meet with you, provide a breakdown of the appointment, and answer any questions you may have. We have financing options for all of our services and your vehicle is covered by our nationwide warranty, which offers 12 Months / 12,000 Miles or 24 Months / 24,000 Miles. For more information, including financing details and which warranty you're qualified for, speak with one of our service managers!
Book a Tune-Up With Us!
For your vehicle to consistently reach its peak level of performance, it must follow a regularly scheduled tune-up service. If your vehicle is ready for its next service, make sure you visit the best tune-up service shop in Tucson, AZ — AAMCO Transmission. Our technicians will quickly inspect the current condition of your vehicle and provide it with the maintenance it needs to perform at its best. Schedule a service with us today! Want to check out our facility? Visit us at 3674 West Ina Road, just turn right on Exit 248 coming off Interstate 10! We accept all walk-ins!* We can't wait to meet you!
*Wait times will vary pending the daily schedule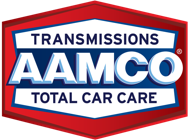 We specialize in transmission repair and total car care

AAMCO Tucson, AZ (Ina Rd)
OUR ADDRESS
3674 W Ina Rd, Tucson, AZ 85741
View Map
hours
Monday - Friday | 08:00 AM - 05:00 PM

Saturday | By Appointment

* Saturday Hours By Appointment Only
SCHEDULE APPOINTMENT