Check Engine Diagnostics at 3674 West Ina Road | AAMCO Transmission & Total Car Care
Tucson's Engine Light Analyststop
What's inconvenient about the check engine light is its lack of clarity. Sure, it may indicate a problem and how bad it is, but you can't pinpoint the exact issue without special tools. Instead of guessing what's wrong with your vehicle, get the answers you need by visiting AAMCO Transmission, the engine light experts in Tucson, AZ. Our highly trained technicians and service managers have the tools to properly diagnose and fix any issue that caused this warning signal to turn on. We take the guessing game out of this pesky warning light!
The Auto Experience You Deserve
We believe that quality auto care shouldn't be difficult to find. We believe that quality auto care shouldn't be unreasonably priced. At AAMCO Transmission, you deserve that, and more, and more is what we're going to give you. It starts with our service managers, who have a comprehensive understanding of our business and services. They'll quickly provide you with a service plan to get rid of that frustrating warning signal and save you money.
If approved by you, our technicians begin their work. By using the latest diagnostic equipment, they'll quickly determine what triggered your check engine light. Once the problem is identified, they use state-of-the-art repair tools to fix the problem, whether it's a dead battery or a bad O2 sensor. While you wait, feel free to leave the shop! We have a shuttle service to help get you to your destination and consistent status updates, via your preferred form of communication, so you always know what's going on with your vehicle. Once our technicians have finished, our service manager will provide you with financing options if needed and a brief review of all the services performed. Along with that, your vehicle will be covered by our 12-month / 12,000-mile or 24-month / 24,000-mile nationwide warranty! Please speak with your service manager for more details!
Schedule An Appointment!
If the check engine light comes on in your vehicle, don't just wonder about the problem. Find the answers you deserve by visiting the automotive experts at AAMCO Transmission in Tucson, AZ! Our team utilizes state-of-the-art repair and diagnostic tools to quickly determine the cause of the light and fix the problem. We also offer free check engine light inspections, just speak with our service manager for more details! Schedule a service with us today! Want to check out our facility? Visit us at 3674 West Ina Road, just turn right on Exit 248 coming off Interstate 10! We accept all walk-ins!* We can't wait to meet you!
*Wait times will vary pending the daily schedule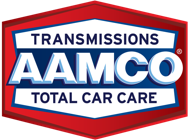 We specialize in transmission repair and total car care

AAMCO Tucson, AZ (Ina Rd)
OUR ADDRESS
3674 W Ina Rd, Tucson, AZ 85741
View Map
hours
Monday - Friday | 08:00 AM - 05:00 PM

Saturday | By Appointment

* Saturday Hours By Appointment Only
SCHEDULE APPOINTMENT