Power Steering Service | Pima County (Tucson, AZ - West Ina Road)
Power Steering Repair & Maintenance Services Available
The power steering system allows you to smoothly turn the wheels of your vehicle by directing fluid into the steering gear and applying the proper amount of pressure. At AAMCO Transmission in Tucson, AZ, we know how important power steering is to every vehicle and we're ready to help with any problems you may encounter. Our professionally trained technicians and service managers use the latest tools and service techniques to provide your vehicle with quality and affordable auto care. We make sure you always have full control of your vehicle! All of our services are covered by our AAMCO Nationwide warranty plans, which offer coverage for 12 Months / 12,000 Miles or 24 Months / 24,000 Miles. For more information, please speak with one of our service managers!
Are You Having Steering Issues?
It's important that you always maintain complete control of your vehicle. Due to the unpredictable nature of driving, having the ability to quickly command your vehicle can be the difference between a safe drive and a dangerous accident. To maintain complete control, you need to know when the power steering is beginning to fail. Fortunately, many of the symptoms are easy to notice! Not sure what to look for? Well, we're here to help. Here are a few power steering issues you should look out for!
Strange Noise
You should never hear a sound when turning your steering wheel. If you begin to notice a whining sound when turning, that could be a sign of power steering problems. There are a number of reasons as to why this happens, some of which include a leaking pump or low fluid level. To properly understand what's going on with your vehicle, make sure you visit our shop at your first convenience!
Slow Response or Stiff Wheel
When you turn your steering wheel, it should quickly respond to your actions. If you feel that the wheels take longer to respond or that it's hard to turn, that could be a sign of a failing power steering pump. Both of these symptoms can be dangerous to drive with, so make sure you visit us as soon as you can!
Visit Us Today!
Without power steering, driving your vehicle becomes much harder. Avoid that by visiting AAMCO Transmission of Tucson, AZ. Our experienced automotive professionals have the tools and technical know-how to service any problem your vehicle's power steering may have, whether there's a leak or a failing pump. We have financing options for all of our repairs, just speak with your service manager for more information. If you're ready for quality auto care, schedule your appointment today! Need prompt same-day service? Visit our shop at 3674 West Ina Road, We happily accept all walk-in clients!*
*Wait times will vary pending the daily schedule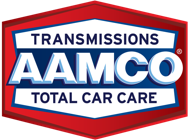 We specialize in transmission repair and total car care

AAMCO Tucson, AZ (Ina Rd)
OUR ADDRESS
3674 W Ina Rd, Tucson, AZ 85741
View Map
hours
Monday - Friday | 08:00 AM - 05:00 PM

Saturday | By Appointment

* Saturday Hours By Appointment Only
SCHEDULE APPOINTMENT