Wheel Alignments in Pima County | Tucson, AZ (West Ina Road)
Tucson's Wheel Alignment Professionals
The title "wheel alignment" leads many drivers to believe that the service will work on a vehicle's wheels. Despite the name, it actually focuses on three angles within the suspension system — the toe, camber, and caster. Proper alignment of these angles ensures a smooth drive. Unfortunately, they can easily be knocked off alignment. If you hit a curb or pothole and notice something wrong, don't just live with the problem. Bring your vehicle into AAMCO Transmission of Tucson, AZ, and let our automotive professionals fix it for you! Our experienced technicians and service managers have all the resources available to handle any problem you may experience. By the end of your visit, you'll vehicle will be perfectly aligned!
We're Ready to Serve You
If you notice a misalignment issue with your vehicle and need auto care, the AAMCO Tucson, AZ (Ina Rd) Transmission team is ready and waiting to serve you! We want to be the answer for all of your automotive needs, so we provide a complete experience. How do we define a "complete experience?" Well, it begins when you step into our facility and meet with our service manager. Using their knowledge of the industry and our business, they'll create a personalized service plan that saves you money while meeting the needs of your vehicle.
After the plan has been discussed and approved, our technicians begin the service. They use state-of-the-art realignment tools to make sure every angle of your suspension system is properly aligned. Whether it's minor pulling or aggressive vibrations, they make sure every problem you've experienced disappears. If you need somewhere to be during the service, we provide a shuttle service to help make the trip a little easier. You'll also be given status updates via your preferred form of communication, so you'll know how your vehicle is doing at all times! After the service is completed, our service managers will provide you with a review of everything performed and answer any questions you may have. We also offer financing and cover all services with a 12-month / 12,000-mile or 24-month / 24,000-mile warranty. For more information, speak with your service manager!
Visit Our Facility!
Driving with misaligned wheels not only ruins your driving experience, but it also makes your time on the road much more dangerous! If you notice signs of misalignment, make sure you schedule your wheel alignment in Tucson, AZ with the realignment professionals — AAMCO Tucson, AZ (Ina Rd) Transmission. Our team of automotive professionals has the tools and service techniques to quickly realign your vehicle's wheels and make your drives enjoyable. Schedule a service with us today! Want to check out our facility? Visit us at 3674 West Ina Road, just turn right on Exit 248 coming off Interstate 10! We accept all walk-ins!* We can't wait to meet you!
*Wait times will vary pending the daily schedule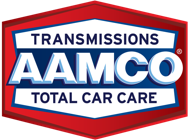 We specialize in transmission repair and total car care

AAMCO Tucson, AZ (Ina Rd)
OUR ADDRESS
3674 W Ina Rd, Tucson, AZ 85741
View Map
hours
Monday - Friday | 08:00 AM - 05:00 PM

Saturday | By Appointment

* Saturday Hours By Appointment Only
SCHEDULE APPOINTMENT